Baby Boy Soft Nursery Room
This is a Baby Boy's room I just finished painting . I did everything from the clouds on the ceiling to a simple prayer on a scroll held up by blue birds.
Baby Room Flower Theme
My client was a school teacher. She wanted a bold and bright flower design. A super cheerful and colorful nursery.
Baby's Matching Bedding Design
This mural was a lot of fun. I was ask to match the baby's Turtle bedspread so I painted the name, turtle, sea weed, stripes and two-toned wall colors to match!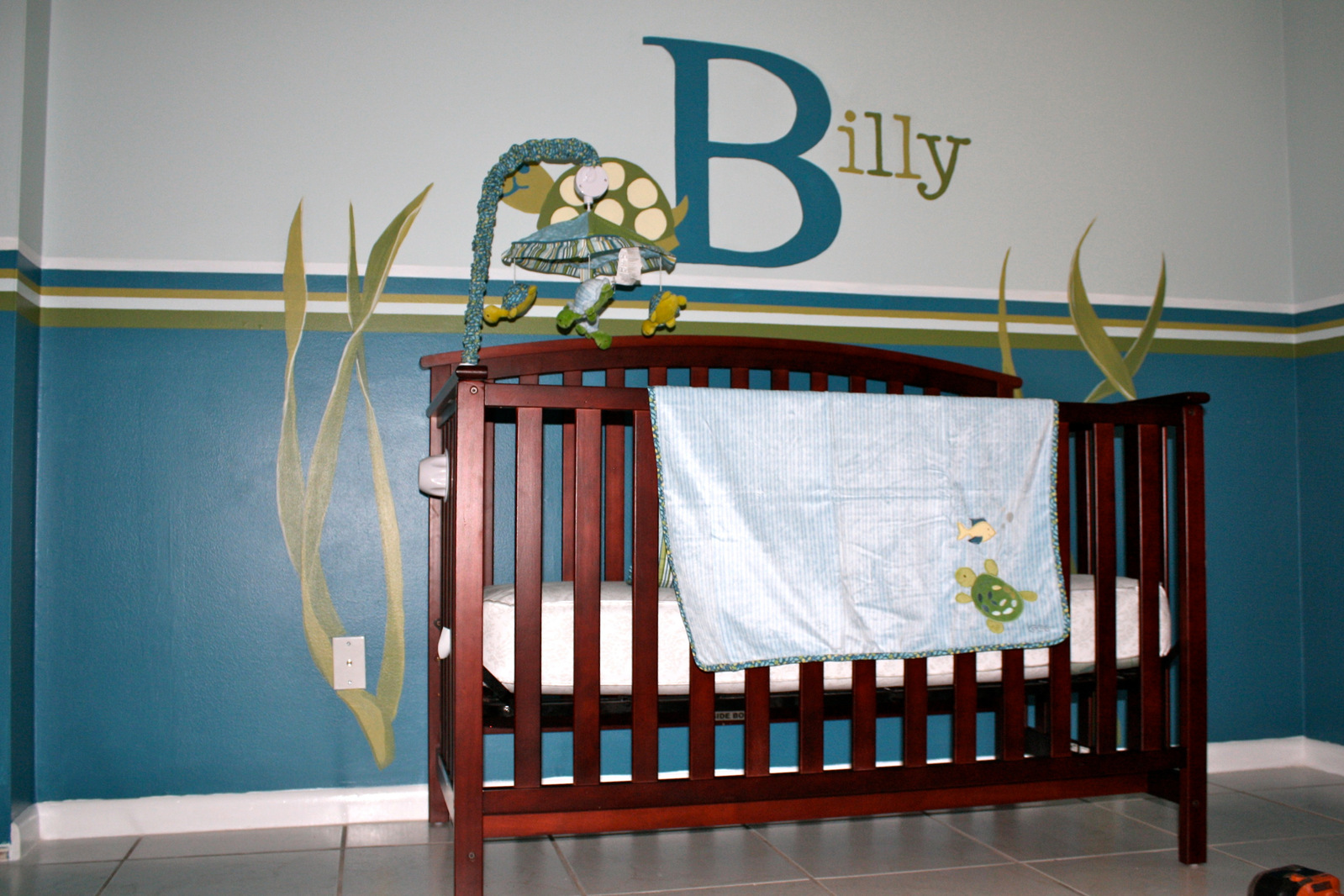 New Born Baby Ocean Design
A whimsical window for the toddler to look out and dream of future days by the sea and playing with friendly sea creatures. Creatures dance on the wall as well!
Teen's Surfing Room
This mural was painted for a young man who was an avid surfer and diver. Groupers, reef fish, a surfer and a large rolling wave make this mural really cool!
Teen's Underwater View
A teens bedroom wall who wanted a school of his favorite sport fish, Mahi Mahi (or Dolphin Fish). Dramatic and realistic make him yearn for more time fishing.
Teen's Tropical Theme
A tropical paradise was the theme for this mural, so we used Parrots, plenty of tropical foliage and bright flowers found near the sea.
"If You Can Describe It, I Can Design It"