Ocean View Mural over Bathtub
This mural is painted in a cutout over a bathtub to look like a tropical oasis! Mural is a beach scene, palm trees, blue, turquoise water, waves and sea grass.
Closet Faux Window
This mural is in the back of a closet and framed out to look like a window out to a beautiful beach. Palm trees, umbrella, waves, blue ocean, beach chair.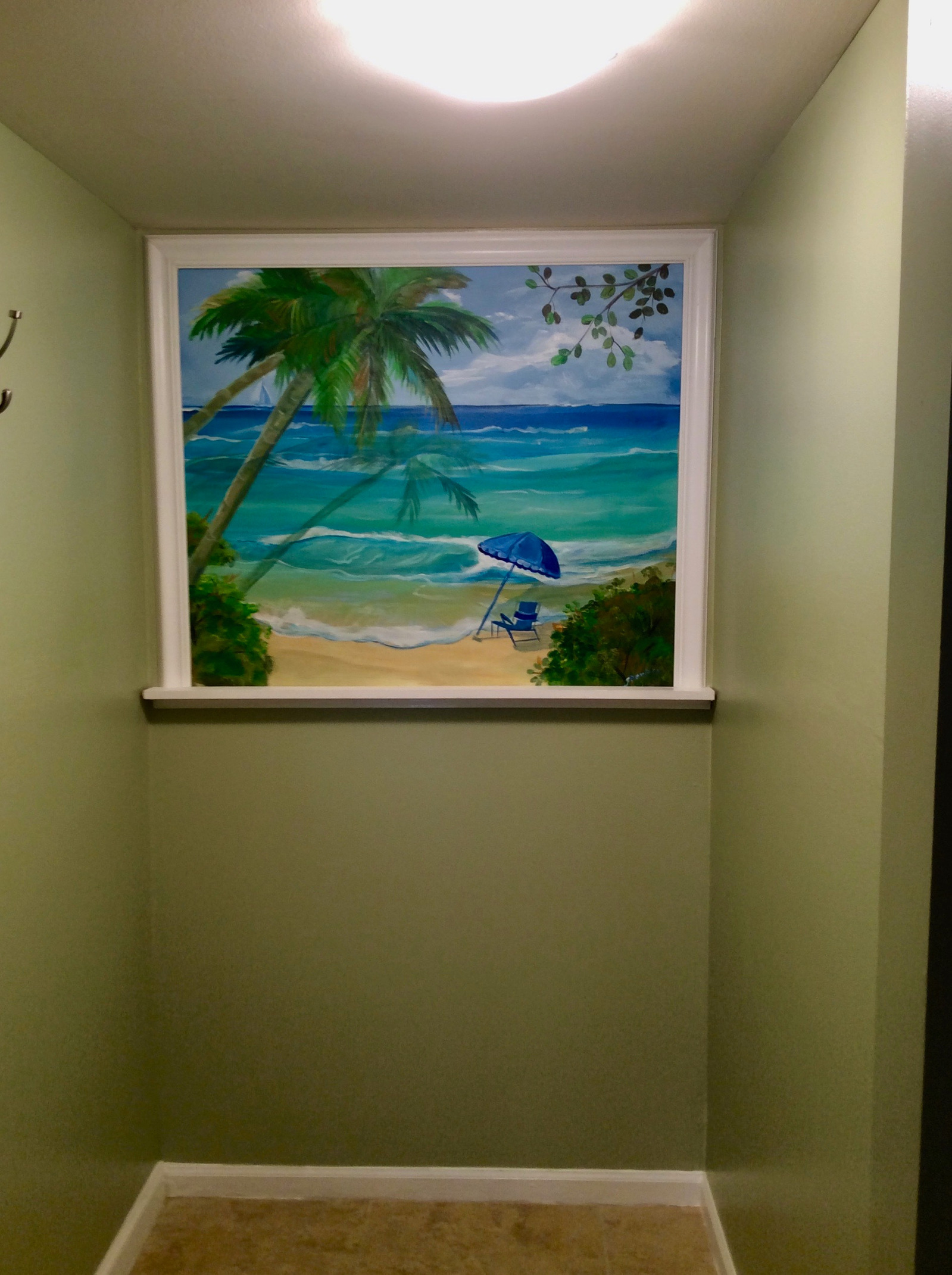 Patio Door Ocean Mural
Mural painted on a door in a small screened in porch. Palm tree lined ocean view, red sailboat, waves crashing, beach scene, blue ocean water
Tropical Faux "Window"
A Mural painted of a beach scene with palm trees, a blue McCaw Parrot, and baby sea turtles heading to sea. Framed with real shutters to complete!
Backyard Sunset View Over Front door
Mural painted over front entry door replicating magnificent backyard inlet sunset. Colors of yellow, red, blue and palm trees!
French Doors and Window Mural In Venice, Florida
Tall mural in Foyer of residence in Trompe L'oeil style of French doors opening to an ocean view of palm trees, beach sand, ocean of blue, green and turquoise
Macaw Faux Window & Ceiling
Foyer mural part of ceiling mural in a cutout of Macaw Parrots, bird of paradise plants, palm fronds, and ocean view of blue, green and turquoise